About Schoopers Antiques & Collectibles
Come discover the past at Schoopers Antiques, a small shop in Adelaide that boasts an extensive collection of rare and interesting items. From unique gifts to hours of browsing through history, Schoopers Antiques is a must-see for antique enthusiasts and those looking for something special in Adelaide.
About Gabby
Second-hand shopping has always been a part of my life, starting with my grandfather who owned a second-hand shop in the 1970s. As a child, I enjoyed searching for treasures in his shop and later, in the shed he built on his property. In recent years, I have developed a passion for upcycling furniture, taking old pieces that were meant to be discarded and giving them new life. While I am still learning about the antique side of the business, I find it fascinating to learn the history behind each item we acquire.
Despite the challenges of opening a store during the pandemic, it has been a rewarding experience for me to share my passion with others. Our store is our baby, and we take pride in every aspect of it, from the presentation to the history of each piece. We have received many compliments on our store and are grateful to be able to do something we love. We hope to continue growing our store until we retire.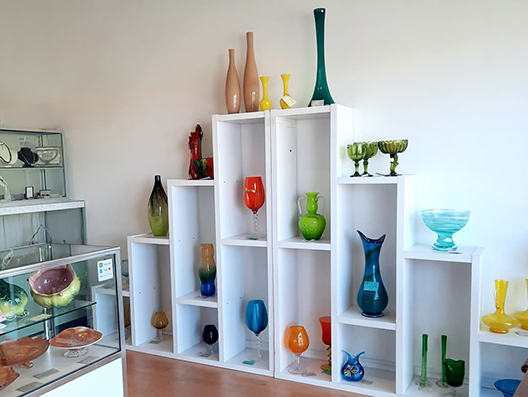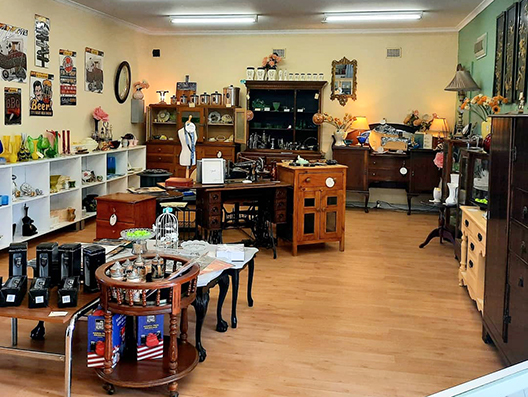 About Deon
As a native of Hawker, a small town in the Flinders Ranges of South Australia, I have always had a fascination with antique furniture and household items. My love for collecting began in my youth, when I would explore the ruins of old houses and sheds in search of treasures. My grandparents and other family members, who had lived through the depression era, instilled in me a value for recycling and repurposing items, and I would often find fascinating objects like homemade wooden toys and old tobacco tins filled with nails and screws in my grandfather's shed.
During my horticultural apprenticeship in Port Augusta, I would often take a day off to attend local auctions and purchase smaller pieces for my collection. On weekends, I would visit antique shops and markets throughout Adelaide, building my collections of Mary Gregory glass, Diana pottery, Australian carnival glass, Remued pottery, uranium glass, lamps, Victorian and Edwardian silver plate items, tobacco tins, and MCM art glass.
Today, my love for antiques remains strong and I continue to seek out new and unusual items to add to my collection. I hope to one day open my own antique shop and share my passion for these treasures with others.